Customer Referral Program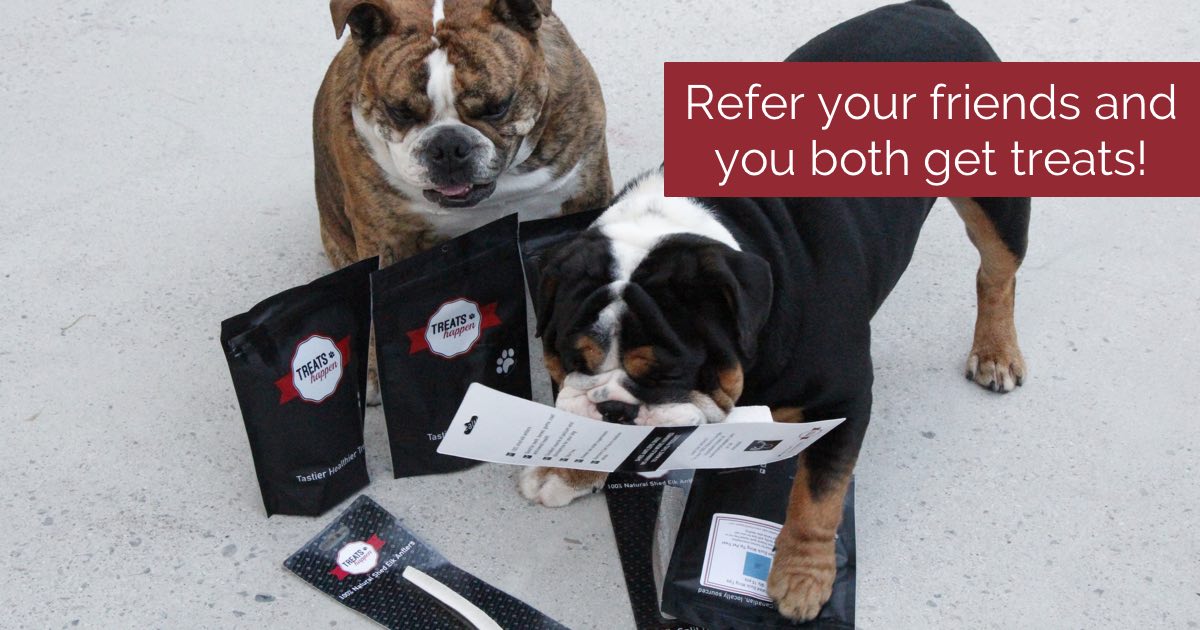 Love Treats Happen so much you want to tell your friends?
Sign up for our customer referral program and get a $10 credit to Treats Happen for every customer that you refer. Both you and your referral will get a free bag of our most popular treat with your next order. Join our customer referral program here.
How we support our customers
Satisfaction guarantee
High quality grain free dog treats
Refer a new customer and you'll each get a bag of our most popular treats with your order plus you get a $10 credit. 
How our customers can support us